The film originally titled "Dismal" is released in the US as "Desperate Escape"
In this film, the Great Dismal Swamp itself is one of the main characters. More than 100,000 acres of true wilderness, it can be both arrestingly beautiful and alarmingly dangerous – sometimes simultaneously. Its history is rich and intriguing: it was a major route of the Underground Railroad, spiriting escaped slaves to freedom; it provided secret hideouts for gangsters and medicinal waters for those suffering from malaria; it has hosted whorehouses, timber operations and scientific studies; its ghost stories are almost as diverse as its ecology.
Dismal was shot entirely on location in southeastern Virginia. While no shooting was done within the official boundaries of the Great Dismal Swamp National Wildlife Refuge, the filmmakers found stunning locations in the same ecosystem that match the look and feel of the Desperate Escape (originally titled and released internationally as Dismal). Shooting in these locations was made possible by the collective work and cooperation of some amazing people.
The City of Suffolk was particularly helpful in providing locations, office space, connections to vendors and other critical components. The good citizens of Whaleyville embraced the cast and crew as if family and offered up the swamps and forests that edge their backyards.
All this allowed 1944 Films to have amazing sets that seem to be in the middle of nowhere. Being out there was essential to the story – which wasn't easy on anyone. The cast and crew were remarkably tough and dedicated, working hard in intense heat and among biting flies, water moccasins and poison ivy – all to create the best movie possible.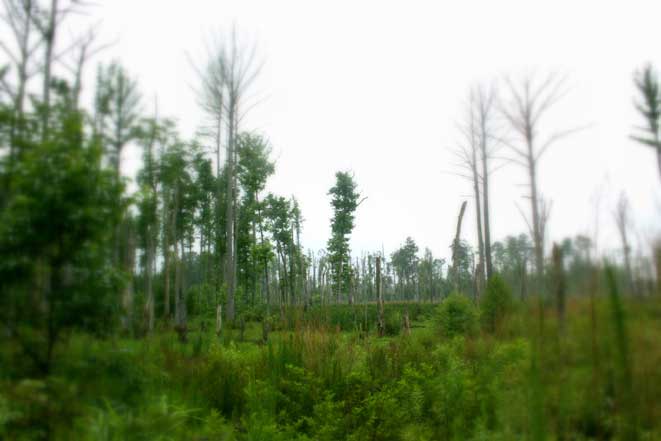 They took up every challenge, to allow the compelling character of the swamp to come alive on screen. Our world during principal photography was truly dismal in all the senses of the word as defined by the swamp: beautiful, scary, engaging, thrilling.